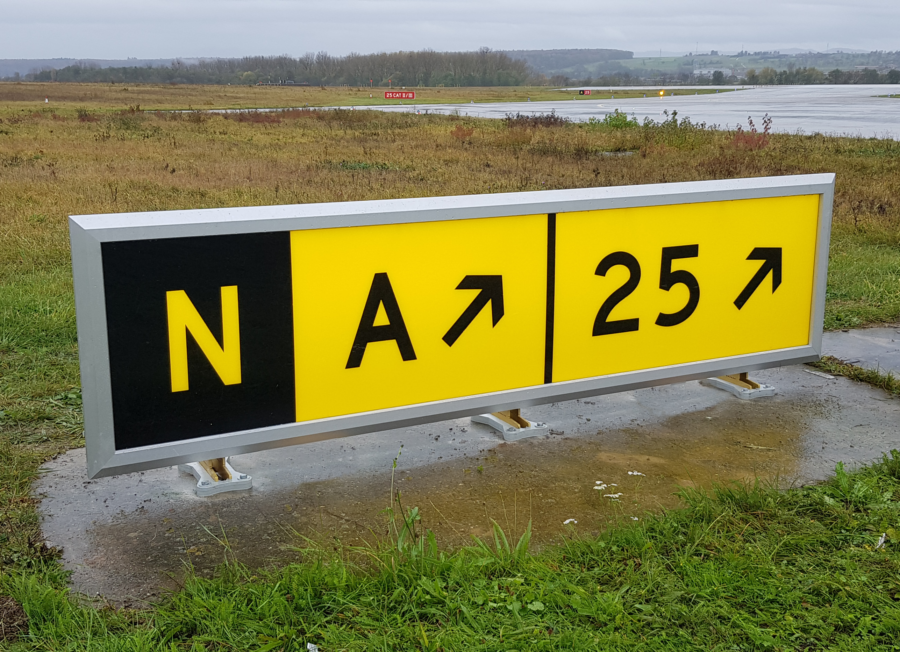 Sustainable LED technology
Sustainable LED technology allows you to minimise energy consumption. The innovative combination of LED strips and power supply is fully prepared for the future. This can be connected via the communication protocols of the most commonly used airfield lighting control and monitoring systems.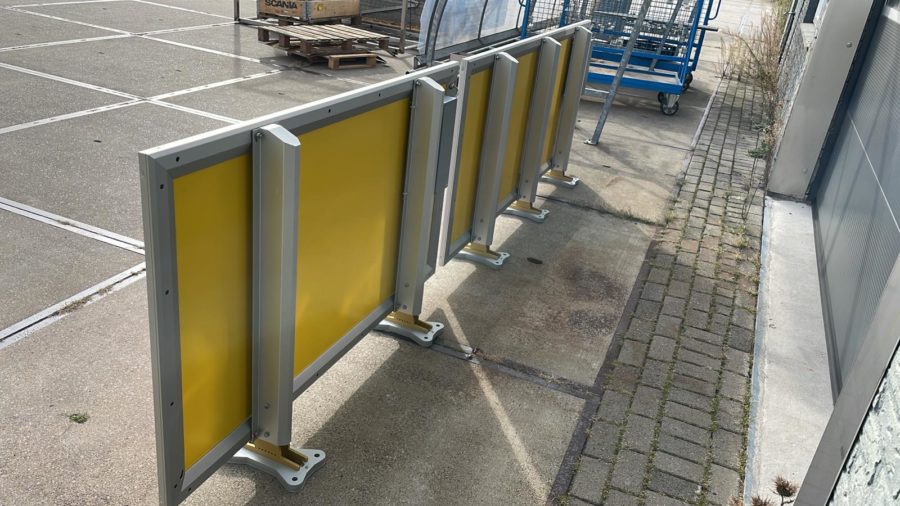 Strength and frangibility
With the introduction of more powerful aircraft, the strength and frangibility of the signs is more important than ever. Designing a sign concept strong enough to withstand a wind load of 483 km/h, which also frangible when colliding with an object, is a challenge.
Combining these two contradictory characteristics demands a rigorous approach. The design of our signs has been subject to thorough FEM analysis for the highest load: mode3, wind load 483 km/h. Our signs have been tested and certified according to EASA/ICAO regulations and, moreover, have successfully proven their strength at several leading airports.
Protected by IP67
The new FLAT-Light TGS S4 LED illuminated signs offer unique resistance to dust, solid objects and moisture in accordance with IP67. They are 100% protected against solids such as dust and sand, and tests show they continue to work for at least 30 minutes while submerged in 15cm to 1m of water.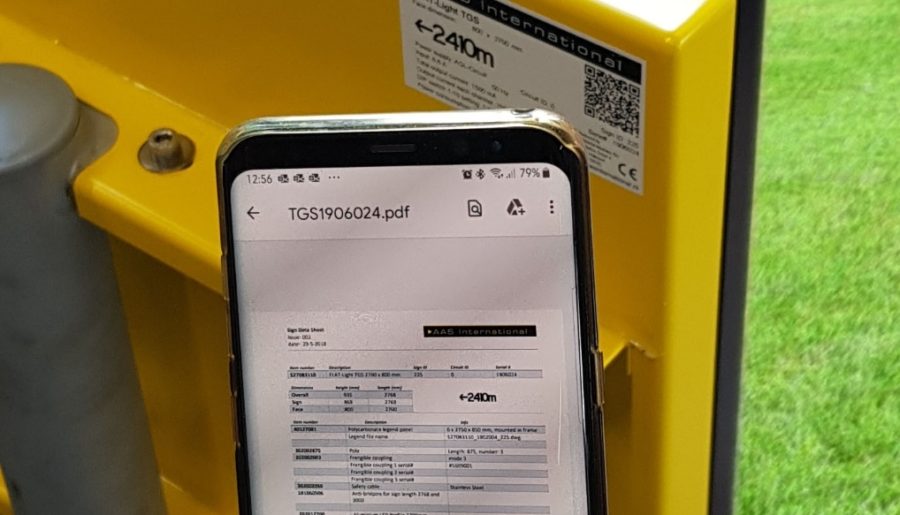 Limited and easy maintenance - new modular design
If repair or maintenance is required, the LED strips, power supply, or front panel can be removed and replaced in just a few minutes. Each sign, at every location, features a QR code for accessing technical information. The new modular design of the FLAT-Light TGS S4 makes maintenance and replacement of parts easier than ever.
Compliancy
EASA CS-ADR-DSN

ICAO Annex 14, Vol. 1

ICAO Aerodrome Design Manual, part 6 Frangibility (including wind load 483 km/h – FAA mode 3)

FAA AC 150/5345-44

EMC

NEN 2438-IP 65, ICE 598-1, clause 9 (FLAT-Light TGS)

NEN 2438-IP 67, ICE 598-1, clause 9 (FLAT-Light TGS series 4)
Further information & specifications
Features and specs of the new modular FLAT-Light TGS S4 can be found here
Product Data Sheet
AAS International offers you the perfect tool for configuring your LED illuminated runway and taxiway guidance signs. This solution – developed by Wingframe – is essential for efficiently configuring signs for any airport, in accordance with ICAO regulations. Click here for more information.
Go To Configurator
Contact us
Don't hesitate to contact us if you have any questions.